Episodes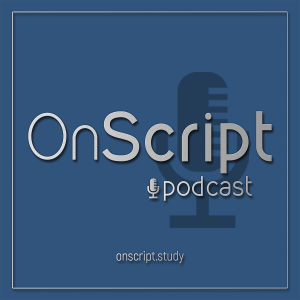 Monday Feb 24, 2020
Monday Feb 24, 2020
Episode: After years of relative silence, conversations about "faith" (pistis) in the New Testament and early Christianity are suddenly blossoming. Pistis is essential. But because it's multifaceted and can be used in so many contexts, Nijay Gupta compares it to a Swiss Army knife. OnScript co-host Matthew Bates welcomes guest Nijay Gupta to speak about Nijay's exciting new book, Paul and the Language of Faith.
Guests: Nijay K. Gupta (PhD, Durham) teaches New Testament at Portland Seminary (Portland, OR). He has written academic articles and books, most recently Paul and the Language of Faith (Eerdmans, 2020). He is also co-editor of The State of New Testament Studies (Baker Academic, 2019) and co-editor of the planned second edition of the Dictionary of Paul and His Letters (IVP Academic, ~2022). Watch out for his soon-to-appear A Beginner's Guide to the New Testament (Baker Academic, 2020). Gupta blogs at www.cruxsolablog.com. When he is not working, he likes to cook Asian food, watch superhero movies, drink good coffee, go to a Portland Timbers soccer game, and hang out with his wife Amy and his three kids.
The Book: Nijay Gupta, Paul and the Language of Faith (Eerdmans, 2020). A dynamic reading of Paul's faith language, outlining its subtle nuances as belief, trust, and faithfulness. Faith language permeates the letters of Paul. Yet, its exact meaning is not always clear. Many today, reflecting centuries of interpretation, consider belief in Jesus to be a passive act. In this important book, Nijay Gupta challenges common assumptions in the interpretation of Paul and calls for a reexamination of Paul's faith language. Gupta argues that Paul's faith language resonates with a Jewish understanding of covenant involving goodwill, trust, and expectation. Paul's understanding of faith involves the transformation of one's perception of God and the world through Christ, relational dependence on Christ, as well as active loyalty to Christ. Pastors and scholars alike will benefit from this close examination of Paul's understanding and use of faith language. For Gupta, Paul's understanding involves a divine-human relationship centered on Christ that believes, trusts, and obeys. (Publisher's description, unabridged).
The OnScript Quip (our review): This book should excite scholars and pastors. Gupta reveals the full spectrum of "faith" language in early Christianity. It is an exciting exposition of how faith language interfaces with loyalty, covenant, cognition—and much more. Our understanding of early Christian theology has been enriched. — Matthew W. Bates, author of Gospel Allegiance, OnScript
Give: Help support OnScript as we grow and develop. Click HERE.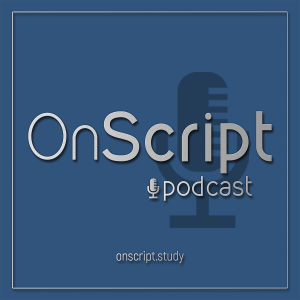 Monday Feb 17, 2020
Monday Feb 17, 2020
Episode: Dru Johnson speaks with James Diamond about why Jewish theology matters, and how he understands themes like love, death, freedom, names of God, angels, the philosophical quest, and Zionism in light of the Hebrew Bible and the Jewish Rabbinic, philosophical, and mystical traditions. This episode focuses on his book Jewish Theology Unbound (OUP). 
Guest: Professor James A. Diamond is the Joseph and Wolf Lebovic Chair of Jewish Studies at the University of Waterloo. He holds a Ph.D. in Religious Studies and Medieval Jewish Thought from the University of Toronto, and an LL.M. from New York University's Law School. He is also a Herzl Institute/Templeton Foundation Fellow. Dr. Diamond is the author of Maimonides and the Hermeneutics of Concealment (SUNY, 2002) which was awarded the Canadian Jewish Book Award and Converts, Heretics and Lepers: Maimonides and the Outsider (University of Notre Dame, 2008), awarded Notable Selection-Jordan Schnitzer Book Award in the Category of Philosophy and Jewish Thought for best book in 4 years (2008). His  book Maimonides and the Shaping of the Jewish Canon (Cambridge, 2014) was a recipient of the Canadian Jewish Literary Award and his most recent book is JewishTheology Unbound  (OUP). 
Give: Help support OnScript as we grow and develop. Click HERE.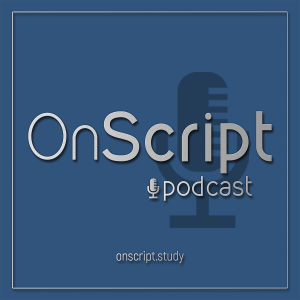 Monday Feb 10, 2020
Monday Feb 10, 2020
Episode: In this episode Matt Lynch sits down with Dan Pioske to talk about the way we know about ancient Israel. Most scholars have been so text-based in their assumptions about memory transmission in the ancient world. They assume that texts & docs were the main way knowledge was preserved. Pioske suggests that there's another major way knowledge transmits--through the land. This episode explores the way that the land retains memory and provided biblical writers with a window on the past. We also discuss growing up in Minnesota, archaeology, the Philistines, David's Jerusalem, and much more!
Guest: Dan Pioske grew up on a family farm in southern Minnesota and attended Gustavus Adolphus college. After graduating, he moved east to Princeton Theological Seminary where he received his M.Div. 2007 and his Ph.D. in Biblical Studies in 2012. He taught for two years at Union Theological Seminary, New York, as a Post-Doctoral Fellow and Instructor in Biblical Languages, and he is currently an Assistant Professor of Religious Studies at Georgia Southern University. He's the author of David's Jerusalem: Between Memory and History (2015) and Memory in a Time of Prose: Studies in Epistemology, Hebrew Scribalism, and the Biblical Past (2018). He lives in Savannah, Ga, with his wife Suzette and daughters Eve and Esther.
Give: Help support OnScript as we grow and develop. Click HERE.